Eat Work Art SPOTLIGHT: Damien Cifelli
"I'm a multi-disciplinary artist with a focus on anthropology and storytelling. My work focuses on a world he has have created called Tarogramma, and the cultures, imagery and traditions of this fictional place. Referencing the compositions of history painting and sculpture, I depict the detailed narratives and aesthetics of this other world, which are both foreign and strangely familiar."
We caught up with the brilliant Damien Cifelli to find out what he's been up-to and his upcoming exhibition with Netil House resident, Wolf & Badger Studios.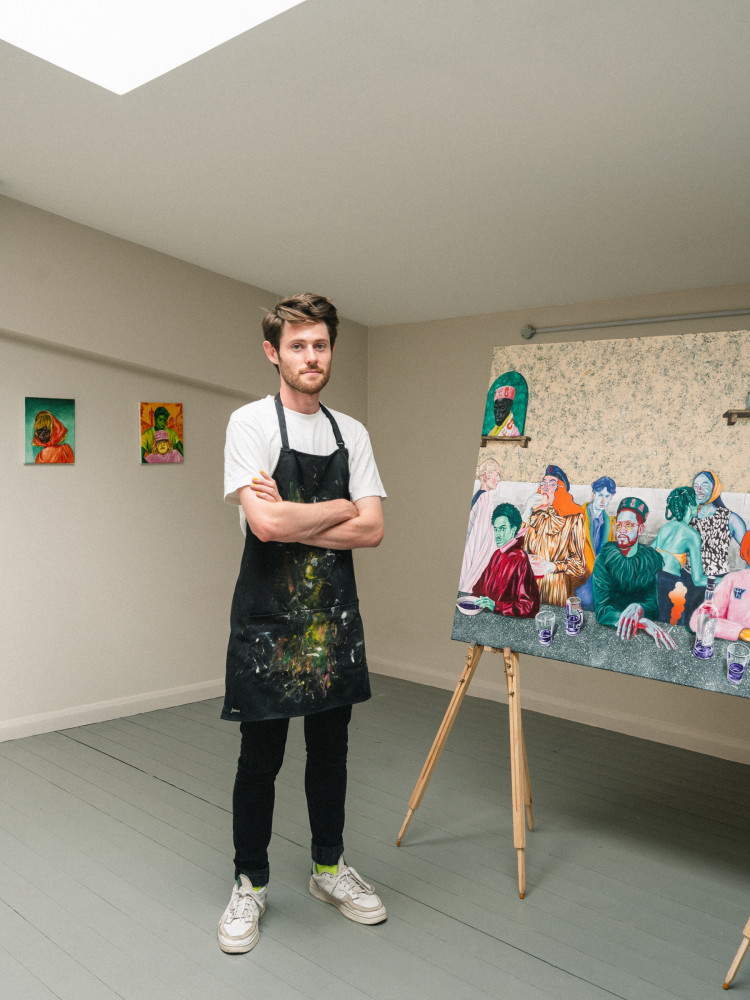 Can you start with telling us who you are and a bit about your practice?
"I'm a self-taught artist from Edinburgh. I moved down to London a few years ago to make my fortune and ended up at Hackney Downs Studios. I work in a lot of different mediums like sculpture, textiles and animation but primarily, I'm a painter. My work explores a fictitious land named Tarogramma; a hidden world that explorers have long been searching for in vain.
My work is focused around the idea of fictional anthropology and storytelling. Referencing the scale and compositions of history paintings and historical sculpture, I'm trying to build a detailed culture; with its own aesthetic, way of living, and understanding of the world."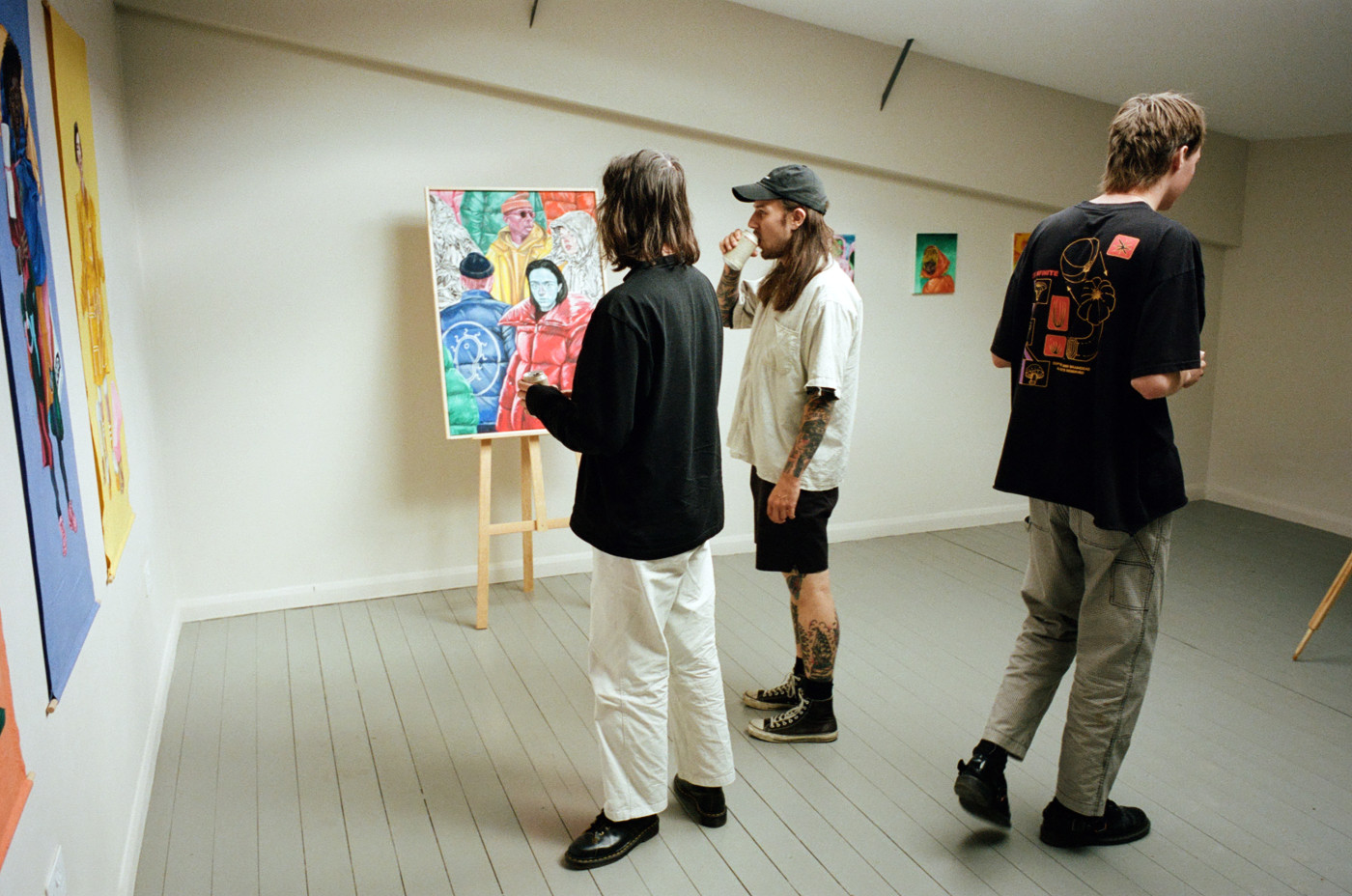 Tell us about your upcoming exhibition with Wolf & Badger Studios? *currently postponed due to Covid*
The exhibition will be selected works from the past couple of years, mostly created during one of the many lockdowns. Each work is connected to the larger story of Tarogramma (which you can read on my website tarogramma.com). It's a thread that runs through all the work.
Though all the artwork is created by me, the project puts forth the idea that everything was either recovered from expeditions or created from recollections of those that have visited Tarogramma. Once you're finished looking at the art, there will also be drinks and music.
What's been your biggest moments over the past year? & what is coming up?
I was included on Saatchi Art's Rising Stars 2021 and Dazed x Gap's 'New Generation'. I also made paintings for Amplifier's public health campaigns which were projected onto buildings around the world in places like New York, San Francisco and Buenos Aires. Otherwise I have just been hunched in front of a canvas, getting a bad back.
In terms of the future, I have a couple of solo exhibitions coming up in Edinburgh next year but my main plan is to keep painting until my arm falls off.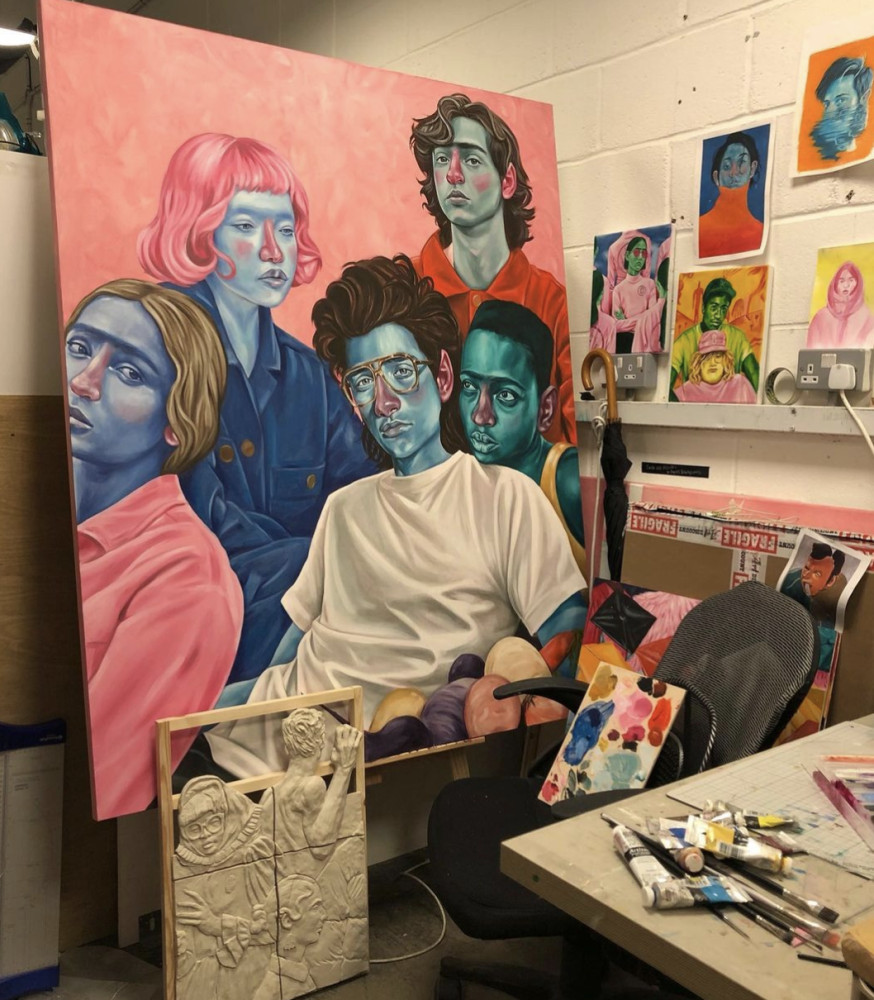 What's it like working at Hackney Downs Studios?
I've been at Hackney Downs Studios for a few years now and it's been great. It can get very boring working on your own all the time so it helps a lot to be surrounded by lots of people.
We've built a sociable community, all working on different projects and in different industries, but always ready to help each other, give advice or just go to the pub.
Any recommendations to Eat, See or Hear in Hackney?
In terms of eating, probably my three favourite restaurants in Hackney (and in London) are Little Duck and House of Momo in Dalston and Escocesa in Stoke Newington.